Nocturnal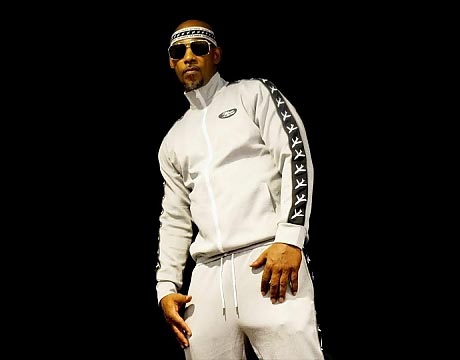 Brick City based rapper, Nocturnal, is no newbie to the industry of hip-hop. Also known as Yasin Muhammadi, his love for the craft took off in 1992 when he began recording after graduating from Newark Tech High School. Being influenced by emerging Hip Hop legends of the 80's such as Big Daddy Kane, LL Cool J, KRS-One, Rakim and Slick Rick, he found a way to birth a version of himself that could live up to the path that hip-hop royalty carved.
In 1994, his demo landed in the hands of hip-hop icon, PMD who makes up one half of EPMD. That encounter was no coincidence because the following year Nocturnal found himself in the studio collaborating with PMD and Skoob (Das Efx) on the song "Coming With The Rough". This opened up the floodgates of collaborations from PMD's "Business is Business", Funkmaster Flex The Mixtape Volume 2, Tony Touch's 50 MCs, Das Efx's Generation Efx and his biggest accomplishment to date: Dungeon Master off of EPMD's Back in Business LP.
Two decades later, Nocturnal, is reminding us all what real Hip-Hop is with his debut album "Breathin' Fire". 
This project is rooted in the traditionalism of the genre. It delivers us everything we can  imagine when we think of Hip-Hop: raw lyrics, punchlines, metaphors and  storytelling. Breathin' Fire is slated to release singles for most of the 10 song project including "Every Day Is A Movie", "Relax" and "Body Bag Zip'em", which features hip hop heavy weight Billy Danze from the legendary group M.O.P. 
Nocturnal is rapping for everyone who understands what it means to grind regardless if there's support or not, it's going to happen either way. He does this through the gritty lyrics and soul bumping production. "Breathin Fire" is available now on all Digital Streaming Platforms and he's ready for the world to hear it. 
Watch My Videos