Rowdy Kiiing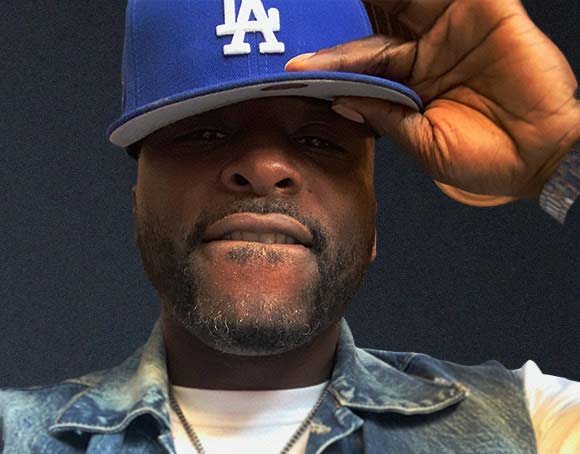 Rashon B., AKA Rowdy Rahz, is a rapper and actor from Newark, NJ, influenced by the sounds of Method Man, Jay Z, and Black Moon. His goal is to have one hit record and to drop singles periodically to support his different business ventures. Inspired by his life experiences, competitive nature, and desire to provide for his family, Rowdy is destined to leave a legacy.
Rowdy started his career in 1998 with Queen Latifah's Flavor Unit Records and released his first single "Nev-ah" in 2000. He was featured on multiple singles and albums, and in 2002 joined Queen Latifah's hip-hop collective "The Unit." In 2003 he dropped a mixtape "Rowdy Rahz AKA Hot Bars" with features from 50 Cent & Jaheim. In 2005, he moved to Atlanta, GA, and made his first appearance as an actor in the movie "Beauty Shop".
Rowdy has appeared in numerous TV shows, movies, and campaigns as a model and started his own fashion line "Different Nation" in 2017. In 2018, he partnered with a serial entrepreneur to create King of Kings Entertainment and released the single "Don't Make No Sense" in 2019 which led them to perform in clubs around Atlanta, including Onyx, Allure & Magic City.
In 2020 Rowdy dropped his highly acclaimed single "Wrist Heavy" which led to a viral TikTok trend. In 2021, he rebranded and changed his name to Rowdy Kiiing and appeared on his manager's record label Lo-Key Music Group compilation album "Smoke & Mirrors" with two singles "4 Da Streets" & "Sipping Brown." He is set to release his upcoming EP "When the Smoke Clears" and the first single titled "Now" will be dropping on February 8, 2023. All in all, Rowdy Kiiing is a multi-faceted artist that is creating his own lane in the entertainment industry.
Watch My Videos