News
Established Rapper Nocturnal is Inviting Listeners on an Invigorating Lyrical Journey With His New Single "Every Day Is A Movie"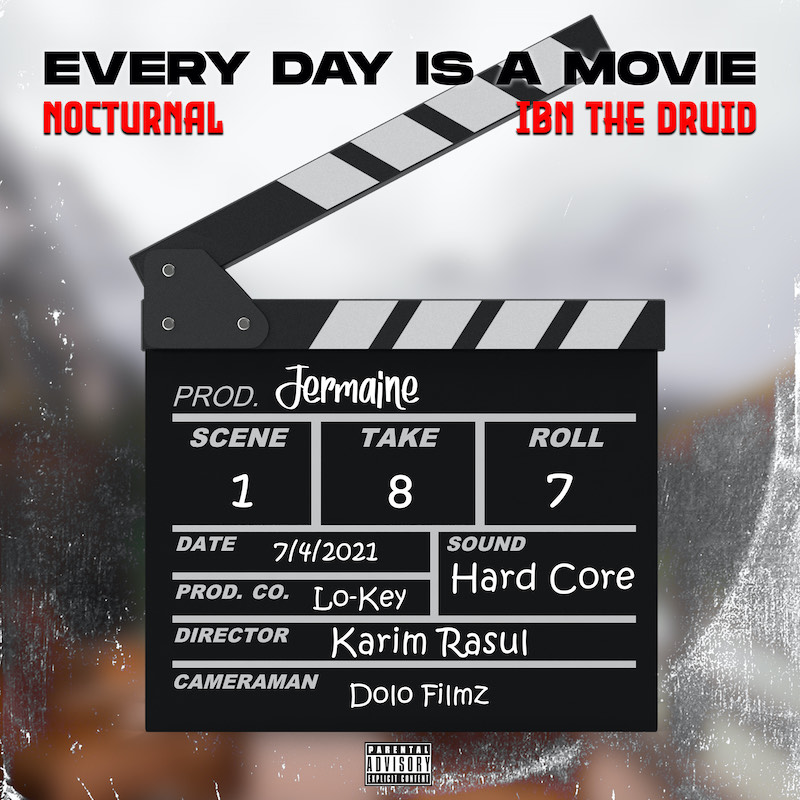 Established rapper Nocturnal, who hails from Brick City, has been honing his craft for over two decades and has evolved into a diverse and varied artist with his own distinct sound and style. He has crafted a style that conveniently strikes a chord with just about every Hip Hop lover and magnificently structured equal parts creativity and expertise; delivering a sound that is fresh yet still recognizable, making parallels to more contemporary sensibility with meticulous implementations of great Rap eras such as the 1990s. This is exemplified by Nocturnal's recently released track "Every Day Is A Movie," which is taken from his upcoming EP "Breathin Fire 2."
"Every Day Is A Movie" is a massively multi-layered banger that erupts into a rhythm structure that prominently features Nocturnal's unique style. Nocturnal's flow on the verses is highly complex, and it really blends with the remarkable beat throughout the song's duration, highlighting his songwriting structures in a different critical viewpoint. It takes a true artist to write music based on personal experiences, and Nocturnal fits the bill with the subject matter of this single.

The drum-infused track has a multi-layered approach, with outstanding vocal patterns that alternate between melody, rhythm, and skillfully composed bars. This music is a powerful opener to "Breathin Fire 2." that will undoubtedly capture your full attention. The production value on this track is exactly where it should be, perfectly paralleling the artistic worth in a way that dishes up various innovative tastes in the classic Hip Hop spectrum.
Over the years, the great rapper has amassed an ardent fan base, as well as a lot of street press and critical appreciation. And with the release of his newest track "Every Day Is A Movie" feat. Ibn The Druid, he gains momentum and surely confirms that he's not going anywhere anytime soon.
Catch Up With Nocturnal on:
---
‹ Back